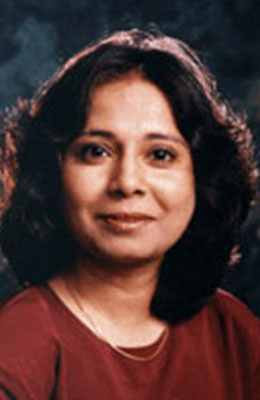 Dr. Daksha Kalies, Au.D.
Doctor of Audiology
Dr. Daksha Kalies is a graduate of Salus University, Elkins Park, PA. She has extensive experience in the field of Audiology, hearing aids and assistive listening devices. Her areas of expertise include assessment and diagnosis of hearing problems in all ages and dispensing of hearing aids. She is a member of the American Academy of Audiology, Academy of Dispensing Audiologists and is a licensed practitioner in the state of Texas.
Career Highlights
Au.D. (Doctor of Audiology) degree from Salus University.
Master's Degree from University of Oklahoma.
Bachelor's Degree in Audiology and Speech-Language Pathology, Bombay University, India.
Fellow in the Academy Of Doctors Of Audiology.
Extensive experience in the field of communication disorders and hearing health care.